Business Media Solutions that Drive Results and Engage Customers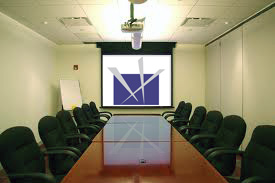 Home Theatre Connection is your NJ resource for innovative commercial audio installation and conference room automation. Running a business or organization is both an art and a science. There are the nuts and bolts of your industry to be well versed in, and equally as important to your success is how people "feel" about your business and brand. Business media solutions are the ideal way to make a lasting impression on your customers.
Business Media solutions for ultimate customer satisfaction.
A recent marketing study showed that 29% of customers who had a bad retail or company experience would not come back. Well-placed commercial audio installation can make a tremendous impact on your customers. Conference room automation, including optimized lighting control and discrete technology invokes confidence in your brand. Having well laid out, professionally planned conference room automation shows customers that you value quality in yourself and your customer's experience, which translates to committed, loyal customers.
Here are examples of business media solutions we provide:
Computer networks with fast, secure wifi access, file sharing and wireless printing.
Commercial audio installation that offers hidden and discrete technology that vanishes when not being used.
Interior design options to enhance your electronics and media layout.
Audio and media solutions for doctor and dentist offices.
Audio and video entertainment solutions for a happening spa, restaurant or local hang-out.
Conference room automation, including lights, climate control, video, projectors and more.
Remote security and surveillance options to always be in the know.
We provide custom tailored solutions for your business needs, giving you exactly what you need to succeed.
We are among the most sought after audio video installation companies in New Jersey. For more information on business media solutions, contact us today at 732-591-8080.