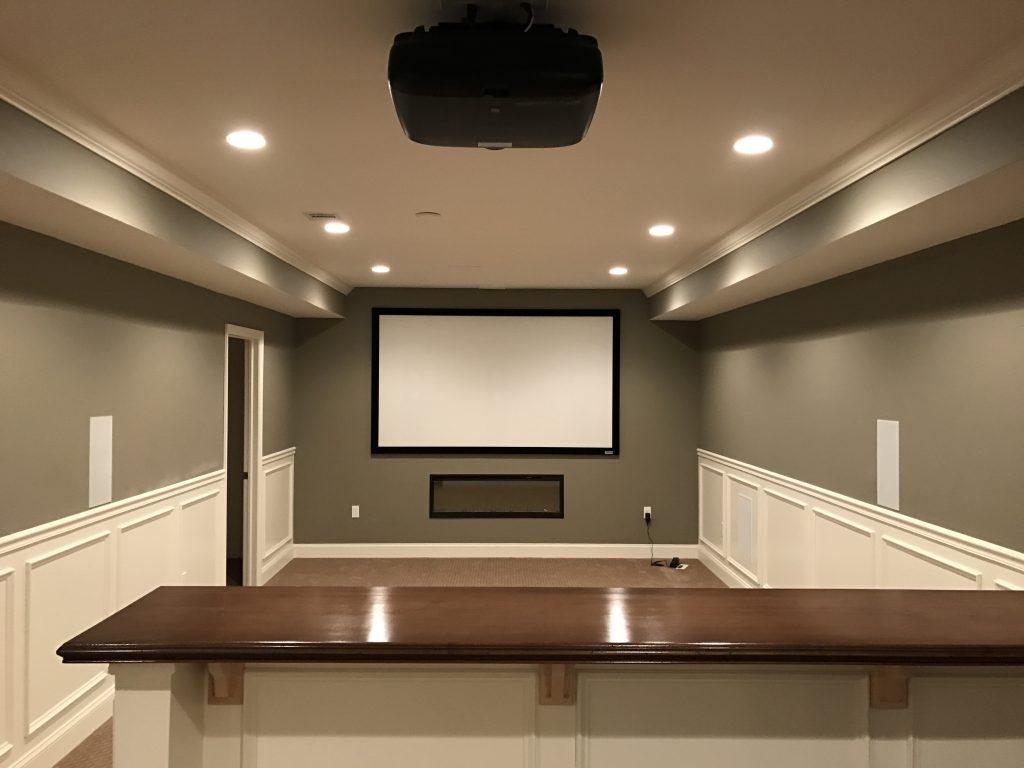 Have you heard about home cinema design? It's a way to have a high-tech entertainment experience customized for any room in your house. If you live in Shrewsbury, NJ, you can have this must-have theater installation today—and on any budget! With Home Theater Connection, home entertainment has never been more enjoyable and affordable.
Meet Shrewsbury's Trusted Home Entertainment Installers
Imagine how cool it would be if you never had to go to the movie theater again. When you hire HTC's home entertainment installers, you'll never even want to! You'll have your very-own home theater to watch all the hottest movie release, your favorite TV shows and more! And with interior design professionals to ensure the aesthetics match your unique specifications, taste and personality, your home cinema design will be one of a kind.
Although it may seem like a splurge, watching the newest blockbusters with surround sound and theater seating from the comfort of your own home in Shrewsbury makes for a life-changing movie-watching experience. Working with our home entertainment installers, you can create a space that's personal, comfortable and chicer than any public theater.
Plus, we offer more than home cinema design!
For over 20 years, Home Theatre Connection has been designing and installing revolutionary audio-visual solutions, taking home entertainment, security and automation to new levels. Let our experts turn your vision into reality.
If you live in Shrewsbury ,NJ, or the surrounding area, contact us today at 732-591-8080 to see what we can do for you.