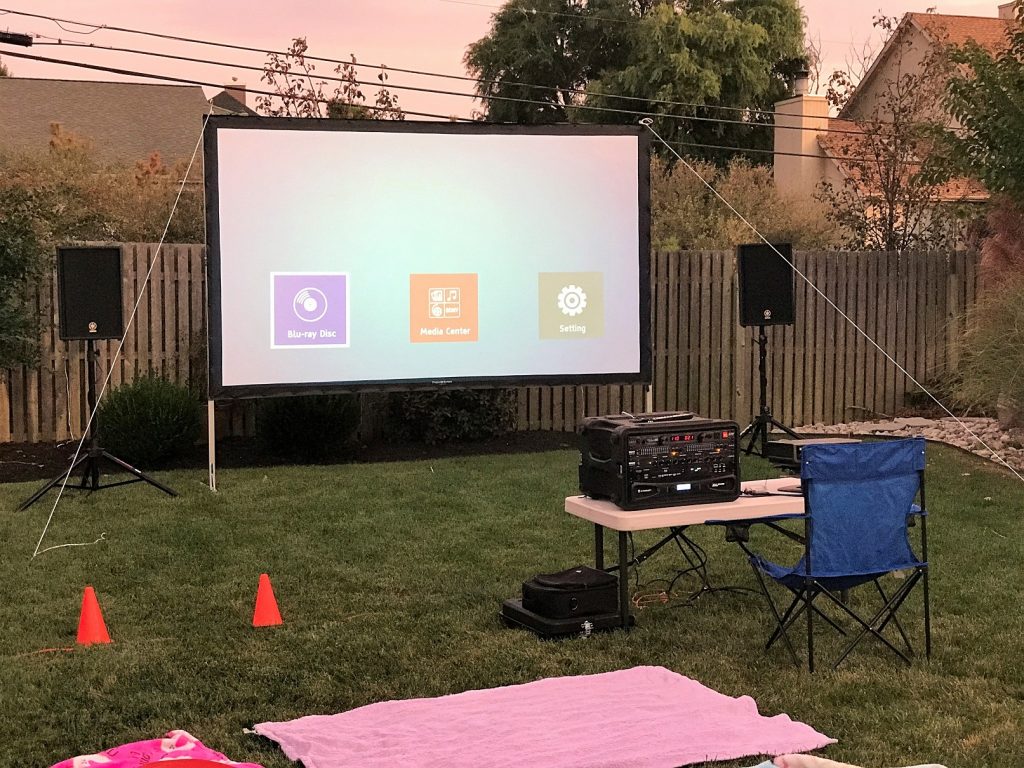 Heading to the movies is an experience, but sometimes, all you really want to do is stay home, kick back and watch a good flick. With your own backyard movie theater, you get the best of both worlds!
Home Theater Connection can set you up with the ultimate backyard entertainment. We've got your projector and screen rental needs covered with the best HD projectors and Pro Audio speaker system to ensure an amazing experience. From family movie nights and outdoor parties to sports events or playing video game, you'll have a giant screen with a front-row view!
Bigger, Better Summer Party Themes
Pondering summer party themes before fall hits? Swap out your usual Netflix on the couch for something way more exciting—an outdoor movie night with your backyard movie theater! Rent a giant screen from Home Theater Connection, stock up on popcorn and invite some friends for some unbeatable backyard entertainment.
You can find plenty of inspiration for your cinematic soirée, from funky decor ideas to irresistible snack options like chocolate-covered popcorn. With the equipment logistics behind you, all that's left to do is have fun!
It's time you discovered what a movie projector rental can do for your family and friends' enjoyment. Call 732-591-8080 for a free consultation and information on our rental rates.